After taking a one-day bus trip, you might say that New York is just one city among many in the country. Sure, the city is a living grid system of skyscrapers, historic buildings, with islands of greenery filling in the gaps. Oh, and you can get your picture taken with Spider-Man at Times Square. Yes, Manhattan is just another city.
It probably helps to navigate the immensity of Manhattan when you have a Limo Find or a Taxi for your purpose. Whether you're an entrepreneur looking to expand your horizons or want to break into acting, Manhattan is the place to be. Before you start looking up Manhattan homes for sale, here are four things you need to know about living in the city.
Your Ride is Public Transit
While it isn't unusual for Manhattanites to own cars, this privilege only drives up living expenses. Some live in buildings that offer private spots, others have vehicle storage units. This is why the public transit system is king.
The Metropolitan Transportation Authority controls the bus and railway lines that service the greater New York City area. To save money on transportation fees, get a refillable MetroCard. After the $1 activation fee, apply $2.75 for single fare or anywhere from $5.50 to $80 with the Pay-Per-Ride plan.
Multiple Shopping Options
In smaller cities, people have at least one major shopping center they go to for all their needs. With Manhattan, the stores are scattered throughout the city. Some are major retailers like Macy's, and others are small boutiques.
The neighborhood grocery store is divided up into smaller "bodega" corner stores where you can stock up on supplies and canned goods. Chinatown's marketplace where you can get fresh vegetables, herbs, baked goods, dairy, eggs, meat, and fish. Let's also not forget about the perennial newspaper vendors either.
Know What You Don't Want
A challenging part of finding a place to live is budgeting space. How much do you need for daily routines? What's good enough for leisure and activity?
Buying a home in Manhattan could set you back to the tune of $1,759 per square foot. If you're going to be paying that much, then it means big changes to your lifestyle. Extravagant items that only waste space should be sold or given away. You may have to accept that most of your time in Manhattan will be spent working at your job.
One Amongst the Crowd
New Yorkers' reputations as surly city-folk were encouraged by the turbulent years between 1970-1980. Times Square used to be a hotbed of grindhouse theaters and skeezy activities.
The 1990s saw improvements, but after September 11th the line between the old city and the new one was drawn pretty clear. The citizens of New York City adopt a self-contained posture when moving about the crowded sidewalks. As a transplant, you'll have to block out little things like holding a door open for the person behind you. The genuine, pleasant encounters you do find will remind you why you made the move.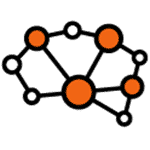 I just got paid to review a product! Join me @intellifluence and you can too!
(124)